Q the Medical Spa at Lindsay House
973 East Avenue #300
Rochester, NY 14607

Phone: (585) 244-1010

Monday, Tuesday, Friday: 8:45 a.m.–5 p.m.
Wednesday, Thursday: 8:45 a.m.–7 p.m.
Saturday: 8:45 a.m.–4 p.m.

VISIA® Complexion Analysis
VISIA® Complexion Analysis
The VISIA Complexion Analysis System offers clients an objective evaluation of their skin health and takes the guesswork out of aesthetic treatments by establishing a detailed look into their complexion.  All corrective treatments at Q the Medical Spa at Lindsay House begin with a skin analysis by one of our licensed aestheticians.  The appropriate medical spa treatment options and prescriptive home products will be determined based on the skin's present condition and the client's future skin care goals.  The fee for this appointment at our Rochester, NY, medical spa will be applied to the first treatment.
How It Works
The skin analysis starts with a state-of-the art digital photograph of the client's face to give a complete visual of the skin and any underlying damage.  This is then used to evaluate which treatment options will be most effective.  The system generates comprehensive reports that will be added to the client's record to track the progress to a healthier, more youthful-looking complexion.
Candidates
VISIA Complexion Analysis can benefit any and every one.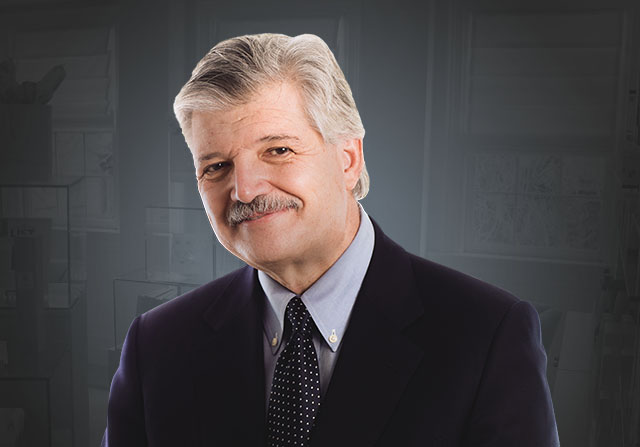 VITO C. QUATELA, M.D., FACS
WE SPECIALIZE IN EXCELLENCE
For an experience far superior to a day spa or a doctor's office, choose Q Med Spa for your nonsurgical cosmetic treatment. We offer you:
Expertise:
Our medical director and internationally recognized facial rejuvenation expert, Dr. Vito Quatela personally trains and supervises our experienced team.
---
Qualifications:
Highly trained registered nurses administer many of our offerings. All of our providers have the highest level of training and experience in the area.
---
Comfort:
Details like our beautiful decor, spa-like treatment rooms, refreshments, attention to privacy, complimentary numbing agents, and more, all contribute to a superior patient experience.
Meet Dr. Quatela
What to Expect
One of our licensed aestheticians will ensure your facial skin is thoroughly cleansed.  You will then sit down in front of a pod and place your chin on the chin rest.  A module will rotate smoothly around you capturing the left, right, and frontal facial pictures to record and measure your facial surface and subsurface areas.  Based on the analysis, an individualized treatment plan that includes 1 or a combination of our services will then be developed.  If your skin is healthy, we will provide a preventative maintenance plan for you.
Here are some common skin features detected by the VISIA system:
Spots are typically brown or red skin lesions including freckles, acne scars, hyper-pigmentation and vascular lesions.  They usually have a distinct color and contrast from the background skin tone.
Pores are the circular surface openings of sweat gland ducts.  Due to shadowing, pores appear darker than the surrounding skin tone and are identified by their darker color and circular shape.  The VISIA system distinguishes pores from spots based on size.
Wrinkles are furrows, folds or creases in the skin, which increase in occurrence as a result of sun exposure and are associated with decreasing skin elasticity.  This skin feature has the greatest variability from image to image as it is highly dependent upon the facial expression of the client.
Texture is primarily an analysis of skin smoothness.  Texture measures skin color and smoothness by identifying gradations in color from the surrounding skin tone.
Porphyrins are bacterial excretions, such as oil, that can become lodged in pores and lead to acne.  Porphyrins fluoresce in UV light and exhibit circular white spot characteristics.
UV spots occur when melanin coagulates below the skin surface as a result of sun damage.  UV spots are generally invisible under normal lighting conditions.
Red areas represent a potential variety of conditions, such as acne, inflammation, rosacea or spider veins.  Blood vessels and hemoglobin contained in the papillary dermis, a sub-layer of skin, give these structures their red color, which is detected by the VISIA technology.
Brown spots are lesions on the skin such as hyper-pigmentation, freckles, lentigines, and melasma.  Brown spots produce an uneven appearance to the skin and are detected in VISIA.
Results
A solid assessment of preexisting damage and future aging allows each patient to receive a customized skin care plan, specifically designed for their unique situation.
Getting Started
To learn more about complexion analysis with VISIA, request an appointment using our online form or call (585) 244-1010.
Back to Top