Q the Medical Spa at Lindsay House
973 East Avenue #300
Rochester, NY 14607

Phone: (585) 244-1010

Monday, Tuesday, Friday: 8:45 a.m.–5 p.m.
Wednesday, Thursday: 8:45 a.m.–7 p.m.
Saturday: 8:45 a.m.–4 p.m.

Laser Hair Removal
Unwanted facial and body hair is a common problem that can be a source of distress for both men and women. Traditional hair removal techniques, such as shaving, plucking, waxing and depilatory creams provide only temporary relief.  In the past, the only recognized way to remove hair permanently was by electrolysis, which can be tedious, time-consuming, and uncomfortable.  At Q the Medical Spa at Lindsay House, we offer laser hair removal in Rochester, NY, with the Cynosure Elite+™ laser. This advanced technology offers a safe, long-lasting way to remove unwanted hair without damaging the delicate pores and structures of the skin.
How It Works
Lasers have been used for many years for a variety of medical cosmetic procedures including treatment of facial and leg veins, age spots and resurfacing and rejuvenating the skin on the face.  The FDA-cleared Cynosure Elite+ laser, a revolutionary long-pulse, high energy Alexandrite laser, emits a gentle beam of light that passes through the skin to the hair follicle where it is absorbed.  The laser energy is transformed into heat, which destroys the hair follicle leaving the surrounding skin unaffected.  The skin is further protected during treatment by a Dynamic Cooling Device™ where cryogen, a substance that produces low temperatures, is sprayed onto the skin, cooling the skin's upper layers for increased comfort.  The Elite+ laser selectivity helps to protect the skin, while effectively treating the unwanted hair.
Candidates for Laser Hair Removal
Whether or not you're an ideal candidate for laser hair removal depends on your hair color and type and skin type; individuals with darker hair and light skin are most likely to achieve the best results.  At your consultation appointment, the nurse will go over your health history, look at the area that you'd like to treat, and determine if you are a good candidate.
Most commonly treated areas are:
Face
Upper lip
Cheeks
Chin
Neck
Body
Stomach
Arms
Shoulders
Bikini
Legs
Back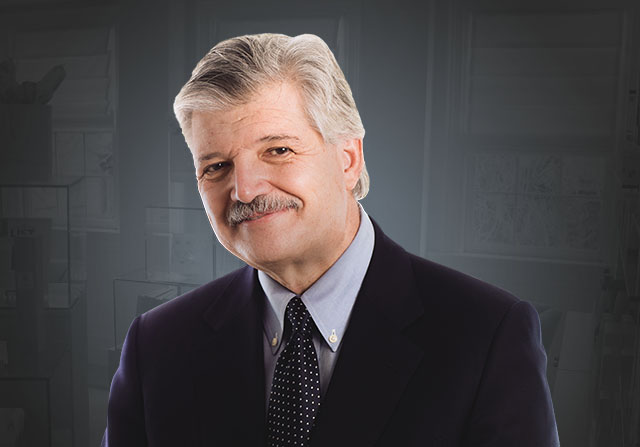 VITO C. QUATELA, M.D., FACS
WE SPECIALIZE IN EXCELLENCE
For an experience far superior to a day spa or a doctor's office, choose Q Med Spa for your nonsurgical cosmetic treatment. We offer you:
Expertise:
Our medical director and internationally recognized facial rejuvenation expert, Dr. Vito Quatela personally trains and supervises our experienced team.
---
Qualifications:
Highly trained registered nurses administer many of our offerings. All of our providers have the highest level of training and experience in the area.
---
Comfort:
Details like our beautiful decor, spa-like treatment rooms, refreshments, attention to privacy, complimentary numbing agents, and more, all contribute to a superior patient experience.
Meet Dr. Quatela
What to Expect
At Q the Medical Spa, all laser treatments are provided by registered nurses versus unlicensed medical professionals. The procedure can take as little as 10 minutes or up to an hour, depending on the size of the treatment area and amount of hair treated.  Generally, the treatment includes the use of safety eyewear to protect the practitioner and the patient's eyes from the laser light during the procedure.  A small hand piece will be used that touches the skin to deliver the laser light, and a light spray of coolant onto the skin will be felt just before each laser pulse.  Sometimes a test area will be done prior to the entire treatment.  In that case, your full treatment may be done on the same day or up to 2 weeks later, depending on the skin reaction.
Most patients experience little discomfort at the treatment site because of the dynamic cooling device, and the degree of discomfort varies with each person, depending on his or her pain threshold.  Topical anesthetic may also be requested based on individual preferences or tolerances.
Recovery After Laser Hair Removal
The treated area may become swollen and pink or red within 30 minutes of treatment and may stay that way for a few hours to several days.  The application of ice or cooling gels can relieve any redness.  There is no other downtime associated with laser hair removal treatments.
Laser Hair Removal Results
The number of treatments required depends upon your skin color and coarseness of the hair.  Everyone will require at least 3 to 4 treatments as the process is only effective on hair during the early growing cycle. Repeat sessions will be necessary to treat these follicles when they re-enter the early growth phase.  Results from laser hair removal are seen usually a few months after treatment.
Getting Started
To learn more about laser hair removal, request an appointment using our online form or call (585) 244-1010.
Back to Top