Q the Medical Spa at Lindsay House
973 East Avenue #300
Rochester, NY 14607

Phone: (585) 244-1010

Monday, Tuesday, Friday: 8:45 a.m.–5 p.m.
Wednesday, Thursday: 8:45 a.m.–7 p.m.
Saturday: 8:45 a.m.–4 p.m.

Products
Obagi
Obagi Medical Products, Inc. was founded by leading skin care experts in 1988. Obagi products contain prescription-strength formulations and are designed to minimize the appearance of premature skin aging, skin damage, hyperpigmentation, acne, and sun damage.
PCA
PCA SKIN is a trusted industry leader in the development of gentle, yet highly effective professional treatments and daily care products dedicated to the science of healthy skin. By partnering with physicians and clinicians, they provide a proven process combining aesthetics and science for healthy, beautiful skin.
Glytone
A physicians-only product line, Glytone is the only skincare line that provides a customized step approach formulated with the highest free acid values available. Glytone is not just about the beauty they bring, it is the scientific and medical rigor through precision, purity and expertise that allows them to truly commit to providing customized skincare solutions both in-office and at-home.
Avène
Avène has 260 years of expertise in managing all skin types and is rooted in dermatology and hydrotherapy. Their products are dermatologist recommended, hypoallergenic, and non-comedogenic.
Revision Skincare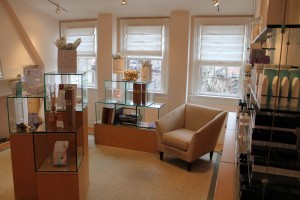 For over 25 years, Revision Skincare has provided physicians with clinically proven, high-performing skincare products. Using only the purest, most efficacious ingredients, the Revision Skincare collection was formulated to provide targeted solutions for enhancing the skin's appearance and reducing signs of aging.
Jane Iredale
Iredale Mineral Cosmetics was founded in 1994 and brought the mineral makeup line Jane Iredale to the aesthetic industry.  This was the first company to supply this industry with a line of makeup that also has skin care benefits.  Every product in the line is multi-functional and easy to apply so that women are able to feel beautiful in the shortest time possible.
Lomasi
Lomasi has a special blend of ingredients to spread smoothly, absorb completely, and last longer. Lomasi lotions contain a powerful blend of anti-oxidants. They are paraben-free with natural hydrating and soothing emollients.
Tizo
Fallene's skincare products for the protection from the fullest spectrum of solar radiation are each carefully engineered to balance specific needs and conditions and offer you unparalleled defense against the relentless effects of the sun.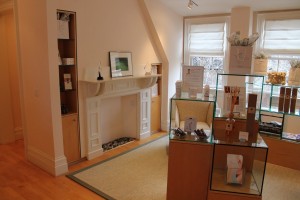 Grande Lash
Grande Naturals, LLC has been in the natural products industry for over 15 years specializing in vitamins. When creating Grande Lash, Alicia Grande wanted the product to be safe, easy to use, and it had to work. Grande Lash creates longer and fuller-looking lashes.
Alora
Created by sisters Annie and Therese Gibbons, Alora Ambiance was designed after an age-old Italian wicking method. Lauched in 2000, it is Barneys New York #1 selling fragrance diffuser. Tre, a warm fragrance composed of orange, mandarin, vanilla and amber, is available at Q the Medical Spa.
DefenAge™ Skin Care
DefenAge skin care features powerful peptides called Age-Repair Defensins™ that trigger the skin to rejuvenate naturally. Defensins activate the production of skin cells that form a barrier to protect against external trauma, prevent the loss of moisture and ensure optimal skin health. See the difference in as little as 6 weeks with visible correction of up to sixteen signs of aging including increased clarity, moisture, firmness, textural improvements, more even skin tone, diminished wrinkles, lines, age spots, and redness.
ALASTIN Skincare®
ALASTIN is a physician-dispensed skincare brand with cutting-edge products that are scientifically proven and clinically tested for optimal procedure results and daily skin care regimens.  Their mission and focus are to research and develop products with the greatest potential impact that are designed to work synergistically with procedures.
Epionce®
A physician-strength skincare line, Epionce is rooted in science and over 20 years of clinical skin research.  With the philosophy that healthy skin is beautiful skin, Epionce is formulated to address unique skin care needs to improve the visible appearance of the skin.
Back to Top