Q the Medical Spa at Lindsay House
973 East Avenue #300
Rochester, NY 14607

Phone: (585) 244-1010

Monday, Tuesday, Friday: 8:45 a.m.–5 p.m.
Wednesday, Thursday: 8:45 a.m.–7 p.m.
Saturday: 8:45 a.m.–4 p.m.

Our Medical Spa Staff
Our Licensed Medical Staff
Julie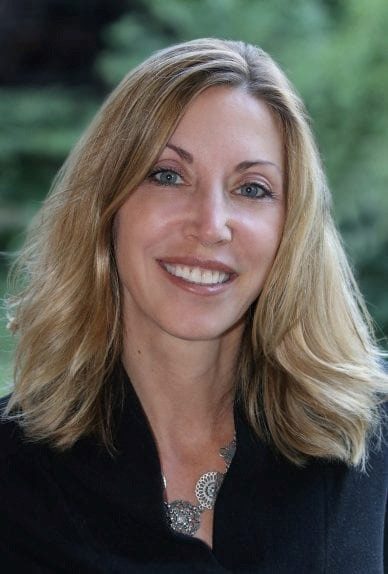 Julie A. Chatt, MSN, FNP is New York State, board-certified Family Nurse Practitioner.  She completed her Master's degree from St. John Fisher College in 1998 with high honors.  Since 2004, she has specialized in plastic surgery at the Quatela Center for Plastic Surgery.  She brings 12 years of experience as an RN, with an emphasis in adult critical care.  She has exceptional assessment skills and a caring attitude towards both clients and her peers.  Her nursing theory that guides her practice is to treat clients as if they were her family members, and this approach helps our clients to feel at ease, well cared for and welcomed at our facility.
She has been formally trained in plastic surgery starting as a RNFA (Registered Nurse First Assistant) for Dr. Koenig during her first six years at the Quatela Center for Plastic Surgery.  She has accomplished training and certification as a Botox injector as well as an injector of all current dermal fillers available at Q Med Spa.  Her skills, with precise technique and comprehensive care have gained her a loyal following of clients and respect from her peers.  Julie's other area of expertise includes Fractional CO2 Laser Treatments and Ultherapy®.  She has a solid understanding of general skin care services and product knowledge for skin problems as well as anti-aging issues.
See Julie's Educational Credentials
ST. JOHN FISHER COLLEGE, Rochester, NY
Master of Science in Nursing with High Honors, December 1998
GPA: 3.9 Nurse Practitioner Program
Master's Thesis: A Program Evaluation of an Adolescent Weight Management Program
Completed 500 Clinical Hours: Pediatric, Family Medicine, Clinical Investigator

STATE UNIVERSITY OF NEW YORK AT BINGHAMTON, Binghamton, NY
Bachelor of Science in Nursing, May 1989
GPA: 3.7 Dean's List/International Dean's List. Class Rank: Top 15%
Member of Sigma Theta Tau International Honor Society of Nursing
Student Athletic Trainer, 1988-1989

GENESEE COMMUNITY COLLEGE, Batavia, NY
Associate of Applied Science in Nursing, May 1986
Recipient of New York State Regents Scholarship

Licensure & Certifications:
NYS Registered Professional Nurse (#391598-1)
Family Nurse Practitioner, NYS Dept. of Education (#F332517)
ACLS Certified
Registered Nurse First Assistant-University of Rochester, NY Fall 2005, GPA 4.00

Clinical Competencies:
12 lead EKG interpretation, Peripheral Blood Draws, IV insertion, Defibrillation and Cardioversion, Mechanical Ventilators, interpretation of polysomnograms and CPAP/BIPAP studies.
Joan
As an original member of Dr. Quatela's OR team and facial plastic surgery practice staff, Joan Lucas, RN, BSN, has had a variety of roles at the Lindsay House since its inception in 1995.  Facial plastic surgery OR nurse, hair transplant team leader, Clinical Manager and Medical Spa Director are a few of the key positions she has held during her tenure.  Joan became a pioneer in the new field of Aesthetic Nursing when she became a Nurse Injector in 1998.
With Dr. Quatela's leadership, she spearheaded the development and implementation of many of our non-surgical services, culminating into Q the Medical Spa at Lindsay House. Her specialization in facial plastic and aesthetic nursing since 1995 has made her a true expert in this field.
Jen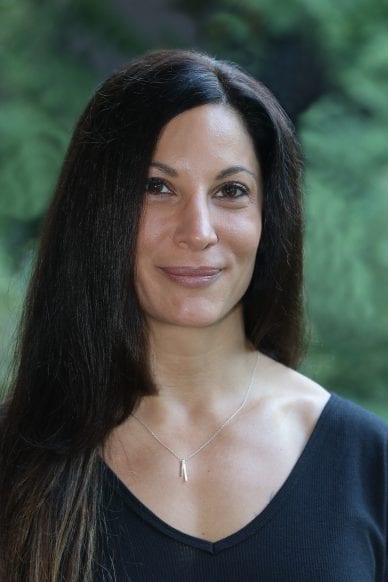 Jennifer graduated from the Rochester School of Practical Nursing in 1993 as an LPN and has worked in several different capacities including skilled nursing and community health. She attended the Continental School of Beauty in 2000 and studied aesthetics, after which she joined the team at Q Medical Spa in 2001. Here she has been able to combine her medical experience with aesthetic training as a Licensed Esthetician and skin care specialist. She is experienced in pre/post-operative care and makeup application for surgical patients. She performs corrective skin care treatments such as Microdermabrasion and Vibradermabrasion.  Jennifer is also proficient in advanced skin care treatments including Micro-needling and Photo-rejuvenation/IPL (Intense Pulse Light) therapy.  Clients frequently request Jennifer for her extensive experience and commitment to providing superior results for them.  With health and wellness as a passion, Jennifer is continuing to further her nursing education.
Laurie
Laurie is a Licensed Practical Nurse who came to Q the Medical Spa with more than 20 years of OB/GYN nursing experience.  She received training in Laser Hair Removal from the Laser Center in Washington, DC, and has been working as a laser clinician since 1999.  She has trained with several plastic surgeons in the Rochester and Syracuse areas.  Laurie's been performing IPL/Photorejuvenation treatments since 2006.  She received her license in waxing from the Continental School of Beauty in 2008.  Her vast experience and professional, calm demeanor put her clients at ease.
Nicole
Nicole Antinora, RN, BSN, LE earned her NYS Esthetics License in 2009. She received her esthetician training at Continental School of Beauty and spent the last decade providing skin care treatments and guest services at Spa Elan at Woodcliff.   The experience she gained at this upscale destination spa prepared her well for her ultimate goal of starting a career specializing in medical aesthetic nursing.
Nicole achieved her Associates Degree at Monroe Community College in 2013 and continued on to gain a Bachelor of Science Degree in Nursing from St. John Fisher College in 2015. Obtaining nursing experience as a medical-surgical nurse at a local hospital along with her extensive experience as a licensed esthetician made her a perfect fit for the team at Q Med Spa.
As a member of Q Med Spa, "Nikki" specializes in injection services using Botox® and Dermal Fillers, corrective skin care treatments including medical grade peels, microdermabrasion, vibradermabrasion, and product coaching, as well as pampering facials and laser hair removal treatments.  Her enthusiasm for assisting clients in reaching their skin care goals is contagious.  Nikki prides herself on high quality patient care in a calm and relaxed environment. Her favorite quote to live by is, "Be the Best Version of You".
Our Licensed Aesthetics Staff
Karen
Karen studied at the Continental School of Beauty earning her esthetics license in 2011. She joined Q the Medical Spa at Lindsay House in 2012.  Karen specializes in Customized Corrective Peels, CoolSculpting®, Vibradermabrasion, Microdermabrasion, Pampering Facials, Spa Treatments, and Make-up Application.  She has training and certifications from PCA, Avene, Glytone, Obagi, Allergan's CoolSculpting University, and Jane Iredale.
Her previous work experience has been in many areas of the beauty industry, including corporately in New York City where she assisted with the selection of make-up colors, naming retail products and preparing product photo shoots.
Locally, her experience has been in retail management, event planning for a non-profit organization and product sales exclusive to salons.  Her 23 years of experience in customer service, sales and retail management has given her the necessary training and skills to provide our customers with the ultimate "Spa"-ful experience.
Nicole
Nicole has been with Q the Medical Spa since 2011 and studied Fashion Merchandising and Buying at Monroe Community College.  Her career began in the Wedding Industry where she consulted on bridal attire along with orchestrating seasonal fashion shows and photo shoots.  Working with women on one of the most significant days of their lives has taught Nicole just how important beauty can be for each individual; inspiring her passion for skin care.  With a newly acquired esthetic license in 2018 along with advanced training in CoolSculpting at Allergan's CoolSculpting University, Nicole is dedicated to creating a personal and hands-on "Spa-ful" experience here at Q the Medical Spa for each and every patient.  She believes that beauty is a complete package: mind, body, and soul.
Our Makeup Artist
Kelly
Kelly is a Licensed Cosmetologist.  She has received her Master Make-up Certifications in Camouflage and Special Events Applications through Jane Iredale Cosmetics.  Kelly joined Q the Medical Spa at Lindsay House in 2004.  Prior to working here she managed several businesses and was a Sales Coordinator for an upscale banquet establishment.  During that time, she was able to train and work in some of Rochester's finest hair studios.  Kelly has a passion for making people feel good about themselves and a need to interact with the public.  Her biggest achievements are her two daughters and a little dog, who are constantly teaching her what life is really about.  A quote that she lives by is, "One day you will just be a memory for some people.  Do your best to be a good one."
Our Spa Coordinators
Jackie
Jackie is the most recent member to join the Q the Medical Spa at Lindsay House team in November 2018.
Her career began as a small business owner in the spa industry. She graduated from the Continental School of Beauty and received her esthetics license, after which she had the opportunity to use her experience at the Scott Miller Salon with a focus on skin care, sales, and customer satisfaction. Jackie went on to become a Medical Aesthetician at La Bella Medical Aesthetics, where she later advanced to Spa Director and Project Manager for the practice, expanding her skills in marketing, sales, and customer service.
With a passion for putting smiles on other's faces, she has based her career in the industry on helping people feel good about themselves. "I really believe there are no strangers in life, just friends we haven't met yet." – Jackie
Back to Top