Our Medical Spa Staff
Our Medical Spa Director
Pam
Pam joined Q the Medical Spa in 2017 as the Medical Spa Director, bringing with her over 13 years of spa and hospitality experience. In her role, Pam oversees Q the Medical Spa's two locations in Rochester and Victor, New York as well as Longevità Medical.
She works closely with the entire spa team of Spa Coordinators and highly-trained, licensed providers to provide patients with an exceptional experience using minimally-invasive, medical-based treatments. Pam continually ensures Q Med Spa offers current treatments that are both results-oriented and based in science, allowing for a wide range of options for all client needs. With a background in hospitality, she is dedicated to ensuring the highest level of care is provided while working to elevate the overall patient experience.
Our Medical Spa Manager
Heidi
Heidi has over 15 years of experience in Medical Management, specializing in urology, radiology, surgical centers and developing plans to start up new medical offices. She is a certified Personal Trainer, Nutrition Coach, and CPR certified, and she continues to keep her certifications current. Her passion for health and wellness brought her to Q the Medical Spa at Lindsay House in 2019, where she now manages Q the Medical Spa at the Victor location, which opened its doors in 2022.
Being able to combine her experience in Medical Management and health and wellness fields allows her to help people feel their best inside and out.
Our Licensed Medical Staff
Julie
Julie A. Chatt, MSN, FNP-C is a New York State, board-certified Family Nurse Practitioner. She has been a FNP for a total of 21 years, with the past 17 years specializing in plastic surgery at the Quatela Center for Plastic Surgery. She has been an integral part of our clinical practice as a previous clinical manager, a RNFA (Registered Nurse First Assist) for Dr. Koenig, as well as being responsible for the pre- and post-operative care of our surgical patients.
Over the past 11 years, Julie's focus has turned to our medical spa as a full-time provider for our spa clients. She has accomplished training and certification in all neuromodulators (Botox, Dysport, Xeomin), dermal fillers, HALO and the diVa laser, as well as Ultherapy. Her skills, with precise technique and comprehensive care, have gained her a loyal following of clients and respect from her peers. Her goal with each client is to create subtle beauty by matching their inner energy with the person they see in the mirror.
See Julie's Educational Credentials
St. John Fisher College, Rochester, NY
Master of Science in Nursing with High Honors, December 1998
GPA: 3.9 Nurse Practitioner Program
Master's Thesis: A Program Evaluation of an Adolescent Weight Management Program
Completed 500 Clinical Hours: Pediatric, Family Medicine, Clinical Investigator
State University of New York at Binghamton, Binghamton, NY
Bachelor of Science in Nursing, May 1989
GPA: 3.7 Dean's List/International Dean's List. Class Rank: Top 15%
Member of Sigma Theta Tau International Honor Society of Nursing
Student Athletic Trainer, 1988-1989
Genesee Community College, Batavia, NY
Associate of Applied Science in Nursing, May 1986
Recipient of New York State Regents Scholarship
Licensure & Certifications:
NYS Registered Professional Nurse (#391598-1)
Family Nurse Practitioner, NYS Dept. of Education (#F332517)
ACLS Certified
Registered Nurse First Assistant-University of Rochester, NY Fall 2005, GPA 4.00
Clinical Competencies:
12 lead EKG interpretation, Peripheral Blood Draws, IV insertion, Defibrillation and Cardioversion, Mechanical Ventilators, interpretation of polysomnograms and CPAP/BIPAP studies.
Priscilla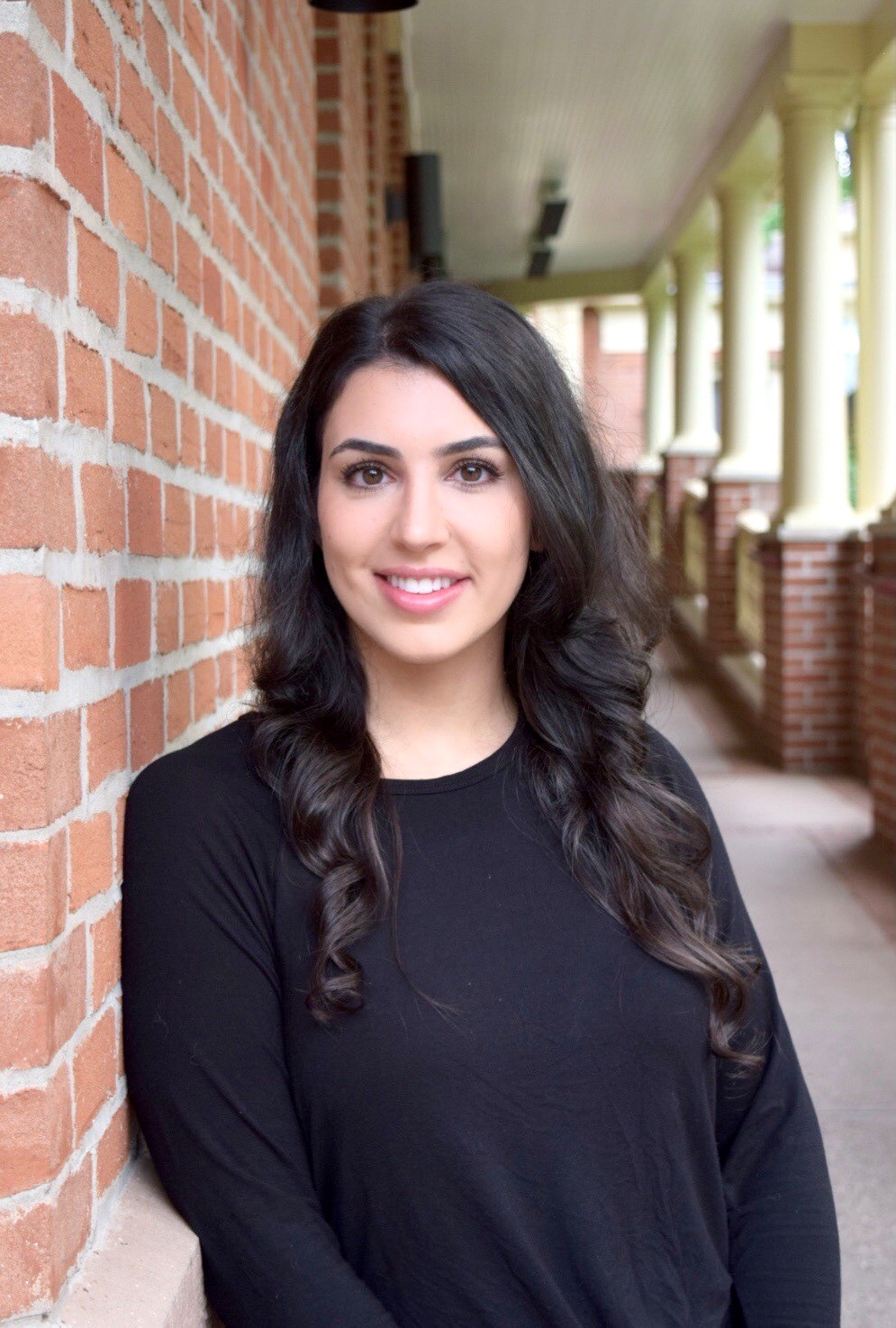 Priscilla Di Vincenzo, MSN, FNP is a New York State, board-certified Family Nurse Practitioner. After completing her Associate of Applied Science in Nursing in 2015, she worked as a registered nurse on the Stroke Unit at Rochester General Hospital. Eager to further her education, she went on for her Bachelor of Science in Nursing at the College at Brockport. At the same time, she transitioned to the Surgical Intensive Care Unit at the University of Rochester Medical Center, where she gained over 5 years of experience caring for complex patients. In this role, she managed critically ill patients with cardiovascular, renal, hepatic, hemodynamic, and pulmonary complications.
Priscilla's desire for continued professional growth led her to complete the Family Nurse Practitioner program at St. John Fisher College in 2020, graduating with high honors. After completing her Master's program, she briefly continued her nursing career, working as a travel nurse for local Rochester hospitals to aid in the relief of the COVID pandemic. Priscilla then left the bedside to follow her life-long dream to work at Q the Medical Spa as a Nurse Practitioner.
Medical aesthetics have always been a passion of hers. She is dedicated to helping her patients feel their best while ensuring they feel safe, respected, and valued.​ Priscilla believes that, "feeling good about the way you look plays a vital role in self-esteem and confidence." Her clinical expertise and her unwavering commitment to providing quality patient care have set her up to create life-changing experiences for patients at our facility.
See Priscilla's Educational Credentials
St. John Fisher College, Rochester, NY
Master of Science in Nursing with High Honors, August 2020
The College at Brockport, SUNY, Brockport, NY
Bachelor of Science in Nursing, May 2017
Monroe Community College, Rochester, NY
Associate of Applied Science in Nursing, December 2015
Licensure & Certifications:
NYS Registered Professional Nurse (#711616)
Family Nurse Practitioner, NYS Dept. of Education (#346772)
ACLS Certified
BLS Certified
Jen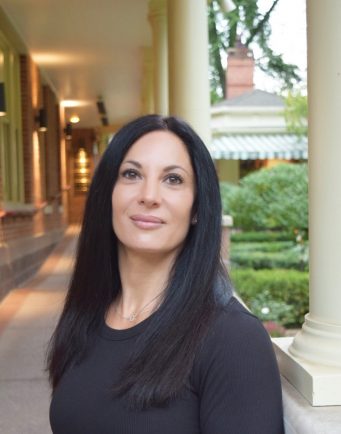 Jennifer Martindale graduated from the Rochester School of Practical Nursing in 1993 as an LPN and has worked in several different capacities including skilled nursing and community health. She attended the Continental School of Beauty in 2000 and studied aesthetics, after which she joined the team at Q Medical Spa in 2001. Here she has been able to combine her medical experience with aesthetic training as a Licensed Esthetician and skin care specialist. She is experienced in pre/post-operative care and makeup application for surgical patients. She performs corrective skin care treatments such as Microdermabrasion and Vibradermabrasion. Jennifer is also proficient in advanced skin care treatments including Micro-needling and Photo-rejuvenation/IPL (Intense Pulse Light) therapy. Clients frequently request Jennifer for her extensive experience and commitment to providing superior results for them. With health and wellness as a passion, Jennifer is continuing to further her nursing education.
Laurie
Laurie LaFave is a Licensed Practical Nurse who came to Q the Medical Spa with more than 20 years of OB/GYN nursing experience. She received training in Laser Hair Removal from the Laser Center in Washington, DC, and has been working as a laser clinician since 1999. She has trained with several plastic surgeons in the Rochester and Syracuse areas. Laurie's been performing IPL/Photorejuvenation treatments since 2006. She received her license in waxing from the Continental School of Beauty in 2008. Her vast experience and professional, calm demeanor put her clients at ease.
Tori
Tori Grasta, RN, BSN graduated from the University at Buffalo in 2010 with a Bachelor's Degree in Psychology. After college, she spent time doing missionary work in Guatemala where she worked in an orphanage giving emotional and clinical support to children without families. This inspired her to return to her hometown of Rochester, NY to pursue a career in nursing, where she obtained her BSN from University of Rochester's Accelerated Nursing Program.
Her background includes working in Cardiovascular Surgery at Strong Memorial Hospital. Most recently, she has been a Perianesthesia RN at Sawgrass Surgical Center where she cared for patients undergoing Orthopedic, ENT, Dental, Vascular, and general surgeries. She is also currently certified in ACLS and PEARS. Through her experience aiding patients in their treatments, surgical interventions, and recovery, Tori has developed a very strong desire to help people become the best version of themselves. This led her to join Q the Medical Spa where she has been locally and nationally certified in Laser Hair Removal, Botox Cosmetic and Dermal Fillers.
Her bubbly personality and calming nature helps patients feel comfortable and allows them to have a truly enjoyable experience. Tori's love for health and wellness in her personal life has strongly influenced her work. She believes that "when you take the time to replenish your mind, body, and spirit, it allows you to serve others. You cannot serve from an empty vessel."
Geena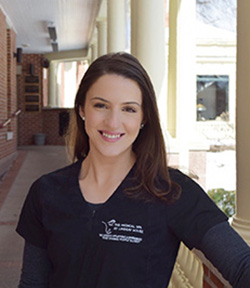 Geena Lawatsch, RN, BSN graduated from Niagara University in 2017, after which she spent two years working with adults in a Medical ICU at Strong Memorial Hospital. She is a member of the American Association of Critical-Care Nurses and holds a CCRN certification. From there, she went on to work for Golisano Children's Hospital in the Level 4 Neonatal ICU. Her patient population included extremely premature babies, those with breathing problems, serious infections and many others. In May of 2020, she left the NICU for 6 weeks to care for critical COVID-19 infected patients in the ICU. Each of these experiences were both rewarding and challenging.
Impacting others' lives and creating relationships are the main elements of Geena's career. Her technical and detailed work is what brought her into the aesthetic world, where she joined Q the Medical Spa. She is certified in Botox Cosmetic, Dermal Fillers, and several Lutronic Laser treatments.
Geena believes in truly understanding the human condition. By practicing yoga for over 10 years, she has learned that strengthening your inner spirit brings youth, peace, and wellness into your daily life. She has always believed that, "helping patients in their most vulnerable moments is a privilege."
Rachel
Rachel Marino, RN began her career working at Sephora for five years, which kickstarted her love for cosmetics and beauty. After graduating from the Continental School of Beauty, she worked as an Esthetician for ten years in high volume and prestigious spas, including Equinox and alongside celebrity esthetician Joanna Vargas.
Working in esthetics and at dermatology offices sparked her interest in learning more about medicine and cosmetic enhancement. She attended nursing school at Borough of Manhattan Community College and graduated in 2019, after which she worked at Bellevue Health and Hospital in the medical ICU and the Neonatal Intensive Care Unit in a level 4 unit. After living in New York City with her husband for eight years, she recently moved back to Rochester, where she grew up, to be closer to family.
Rachel always knew she loved to help people and believes that each person wants to feel confident and beautiful in their own way. Helping people achieve that, coupled with her interest in cosmetics, led her to join Q the Medical Spa.
A believer in physical health and the impact it has on overall wellness, Rachel loves to work out and eat healthy, habits which were influenced by her mom. Not only does taking care of herself help her feel her best, she's found it's a great way to de-stress and recommends it for a balanced life.
Alyssa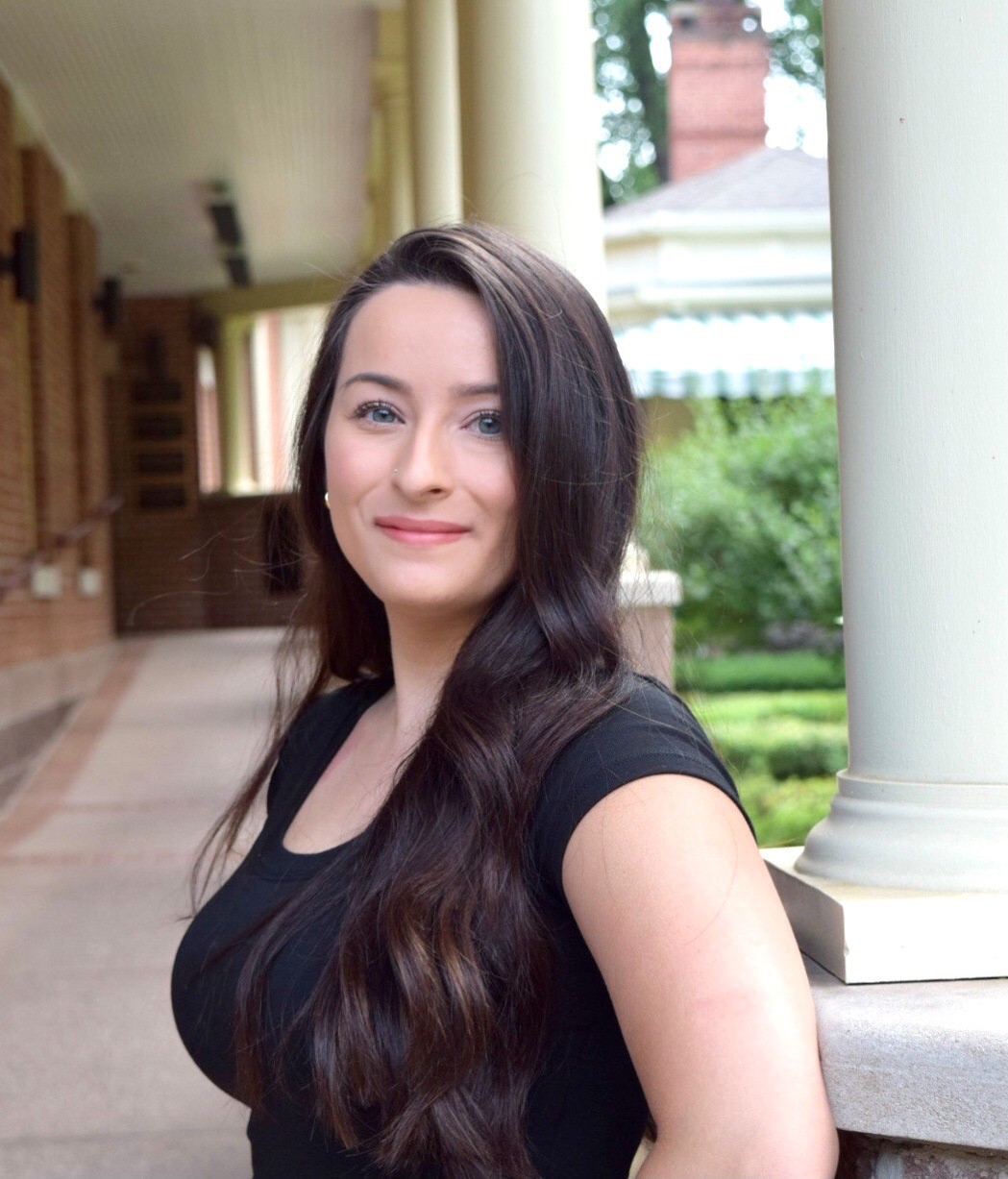 Alyssa Wing is a Licensed Practical Nurse who graduated from Isabella Graham Hart School of Practical Nursing in 2018.
Immediately after graduation, she worked in an outpatient OB/GYN office for a couple of years where she enjoyed working closely with women. While building relationships with each and every one of the patients, she learned how important it is for someone to be confident and comfortable in their own skin and body. She herself has a love for overall health and wellness, and this guided her to begin her journey at Q Med Spa.
Alyssa is extremely passionate about helping others. During the COVID-19 pandemic, she volunteered to work at Unity Hospital to help on a full COVID unit. She was able to contribute and help individuals at some of the most vulnerable moments of their lives. There is nothing more rewarding to her than helping others and putting a smile on their face. Alyssa's kind and energetic personality makes her patients feel at ease with her.​
Jenna
Jenna DeCapua RN, BSN graduated from St. John Fisher in 2019 with her Bachelors of Science in Nursing. She started her career at Wilmot Cancer Center in inpatient hematology/oncology, where she provided chemotherapy treatments, end of life care, and symptom management to patients. Throughout her time there, she developed a love and passion for forming connections and personalizing care for her patients.
Jenna joined Q Med Spa in 2022 from a dermatology office where she assisted in skin checks, dermal filler and Botox injections, as well as laser treatments. While working in dermatology she fell in love with skin care, skin health, and aesthetic procedures.
What we go through in life can impact how we sometimes view ourselves, even though that is not what others see. Everyone deserves to feel their absolute best about who they are, inside and out. Jenna's goal is to help our clients feel confident in themselves and help their inner beauty shine a little bit brighter on the surface.
In her free time, Jenna enjoys to read, cook, and craft. She is also a pet lover with a dog named Charlie and two cats named Percy and Harper.
Our Licensed Aesthetics Staff
Karen
Karen studied at the Continental School of Beauty earning her esthetics license in 2011. She joined Q the Medical Spa in 2012. Karen specializes in Customized Corrective Peels, CoolSculpting®, Vibradermabrasion, Microdermabrasion, Pampering Facials, Spa Treatments, and Make-up Application. She has training and certifications from PCA, Avene, Glytone, Obagi, Allergan's CoolSculpting University, and Jane Iredale.
Her previous work experience has been in many areas of the beauty industry, including corporately in New York City where she assisted with the selection of make-up colors, naming retail products and preparing product photo shoots.
Locally, her experience has been in retail management, event planning for a non-profit organization and product sales exclusive to salons. Her 23 years of experience in customer service, sales and retail management has given her the necessary training and skills to provide our customers with the ultimate "spa-ful" experience.
Nicole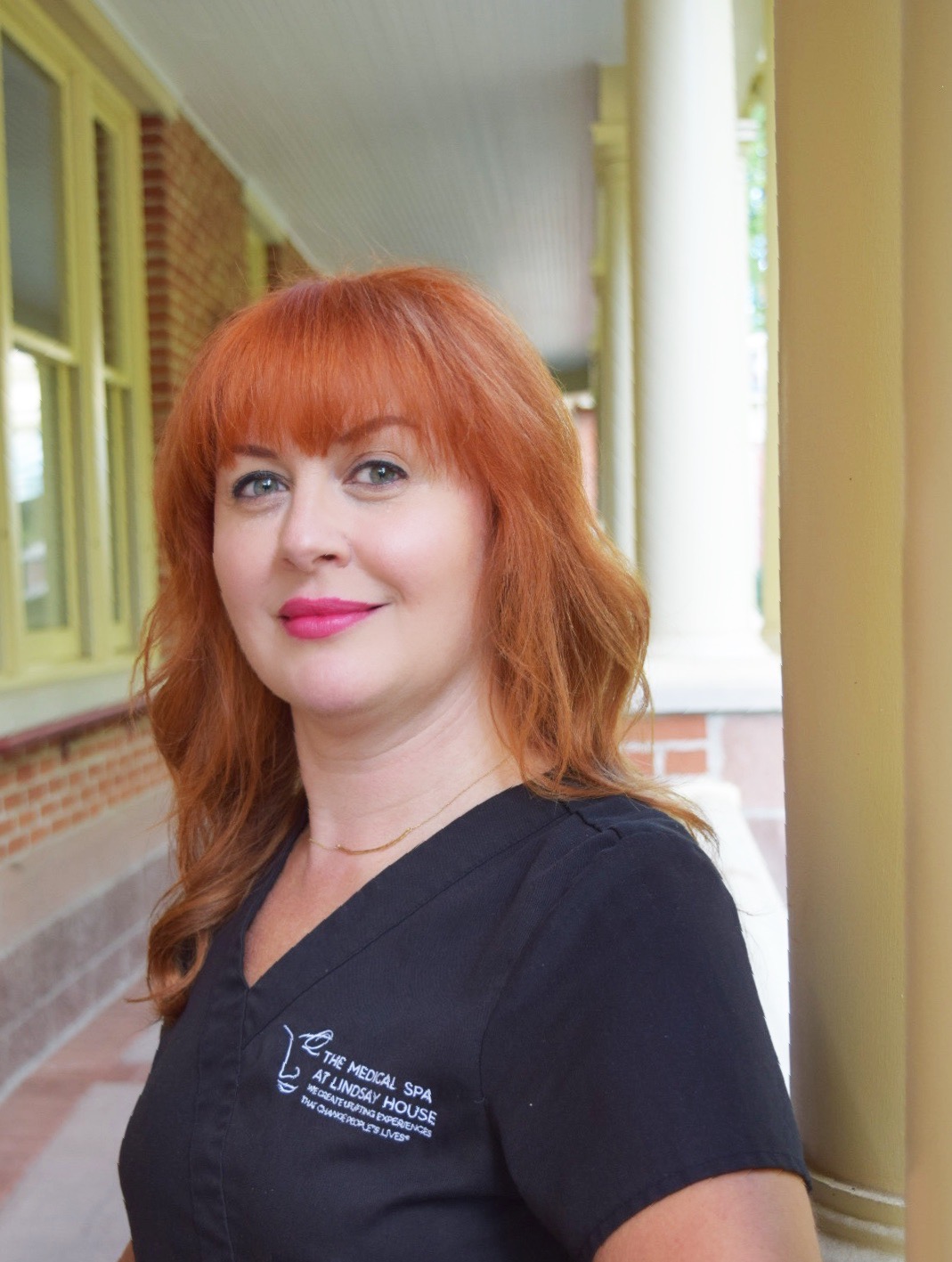 Nicole has been with Q the Medical Spa since 2011 and studied Fashion Merchandising and Buying at Monroe Community College. Her career began in the Wedding Industry where she consulted on bridal attire along with orchestrating seasonal fashion shows and photo shoots. Working with women on one of the most significant days of their lives has taught Nicole just how important beauty can be for each individual; inspiring her passion for skin care. With a newly acquired esthetic license in 2018 along with advanced training in CoolSculpting at Allergan's CoolSculpting University, Nicole is dedicated to creating a personal and hands-on "Spa-ful" experience here at Q the Medical Spa for each and every patient. She believes that beauty is a complete package: mind, body, and soul.
Mallory
Mallory has been a Licensed Esthetician for 15 years. She's always had a passion for skincare and beauty for as long as she remembers.
After graduating from the Continental School of Beauty in 2006, she began her career in the beauty industry as a makeup artist. She had the opportunity to work for a variety of salons and spas in which she developed a passion for client service. Her main focus was to make her clients feel at home, while providing them with optimal customer service.
She advanced her career as a Medical Esthetician working in a dermatology office. During her 7 years in a medical skincare setting, she developed an advanced skill set underneath physician mentorship, which included performing medical-grade services such as Glytone chemical peels, microdermabrasion, laser hair removal, and continuous patient care.
With her passion and knowledge, Mallory is committed to giving her clients at Q Med Spa a personalized, exceptional experience.
Jackie
Jackie joined the Q Med Spa team in November 2018. Her career began as a small business owner in the spa industry. She graduated from Continental School of Beauty with her esthetics license and had the opportunity to use her experience at the Scott Miller Salon with a focus on skin care, sales, and customer satisfaction. Jackie went on to become a Medical Aesthetician at a local medical spa, where she later advanced to Spa Director and Project Manager, expanding her skills in marketing, sales, and customer service.
With a passion for putting smiles on other's faces, she has based her career in the industry on helping people feel good about themselves.
"I really believe there are no strangers in life, just friends we haven't met yet." – Jackie
Our Makeup Artist
Kelly
Kelly is a Licensed Cosmetologist. She has received her Master Make-up Certifications in Camouflage and Special Events Applications through Jane Iredale Cosmetics. Kelly joined Q the Medical Spa in 2004. Prior to working here she managed several businesses and was a Sales Coordinator for an upscale banquet establishment. During that time, she was able to train and work in some of Rochester's finest hair studios. Kelly has a passion for making people feel good about themselves and a need to interact with the public. Her biggest achievements are her two daughters and a little dog, who are constantly teaching her what life is really about. A quote that she lives by is, "One day you will just be a memory for some people. Do your best to be a good one."
Our Spa Coordinators
Emily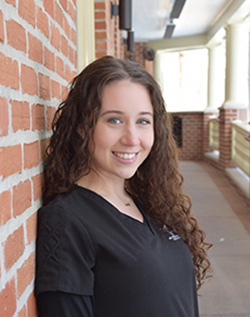 Coming from Buffalo with a passion for skincare, Emily joined Q the Medical Spa at Lindsay House in October of 2020 as a Spa Coordinator. She loves helping people look and feel beautiful in their own skin, which prompted her to attend The Salon Professional Academy of Buffalo for Esthetics, where she graduated in July 2019 and received her Esthetics license in November 2019. After gaining prestige product knowledge and experience in a salon setting at Ulta Beauty and Cosmetics, she decided to move to Rochester.
Emily started working at an upscale day spa as a Spa Coordinator in October of 2019, where she learned about the variety of different services and retail products available, as well as the importance of exceptional customer service. Developing a well-rounded background in cash management and talents in spa treatment explanation and appointment setting, Emily made her way to Q Med Spa. Her previous roles and education have strengthened her abilities in organization, customer service, and leadership, as well as a focused attention to detail and high accuracy. Her outgoing, positive attitude and drive to expand her knowledge with medical spa treatments makes her a perfect fit for Q Med Spa!
Chloe
With a medical background and a passion for cosmetics, Chloe joined Q Med Spa in early 2022 as a Spa Coordinator. She graduated high school and the BOCES program as a Certified Nursing Assistant, after which she went on to work at F.F. Thompson Hospital as a Patient Care Tech. There she assisted physicians and nurses with various procedures, performed EKGs and blood draws, and supported patients with daily living activities. She then worked for Amica Mutual Insurance where she handled a large volume of calls and claims, which strengthened her ability to multitask while ensuring clients had a positive experience.
Chloe also supports Longevità Medical as a Medical Receptionist and Medical Technician. No matter the office and role she is working in, Chloe exudes a professional and passionate demeanor. She is always willing to go the extra mile to provide an exceptional experience to all clients and patients.