Q the Medical Spa at Lindsay House
973 East Avenue #300
Rochester, NY 14607

Phone: (585) 244-1010

Monday, Tuesday, Friday: 8:45 a.m.–5 p.m.
Wednesday, Thursday: 8:45 a.m.–7 p.m.
Saturday: 8:45 a.m.–4 p.m.

Dermal Fillers
Injectable fillers remain a popular, nonsurgical way to address signs of aging in the form of wrinkles, lines, and lost volume. At Q the Medical Spa at Lindsay House, we offer a wide variety of cosmetic facial fillers for skin rejuvenation and wrinkle removal. At our Rochester, NY location, treatments can be tailored to the unique needs of the individual client. Each product is designed for specific areas of the face and may be suited to some more than others. This allows our nurse injectors to recommend the fillers that are best for each person.
JUVÉDERM®
As we age, our skin changes. Over time, the natural volume of youthful skin begins to diminish as wrinkles and folds form. But with JUVÉDERM you don't have to just sit back and let it happen! This injectable filler is made of hyaluronic acid, which is a naturally occurring substance in your skin that adds volume and hydration.
JUVÉDERM's smooth consistency gel helps to instantly restore your skin's volume and smooth away facial wrinkles and folds, like your smile lines or "parentheses" (also referred to as nasolabial folds which are the creases that run from the bottom of your nose to the corners of your mouth). JUVÉDERM is also available with lidocaine—an enhanced formulation for patient comfort. During treatment, your provider will ease JUVÉDERM Injectable Gel under your skin to provide a smooth, natural look and feel that lasts approximately 6 to 12 months.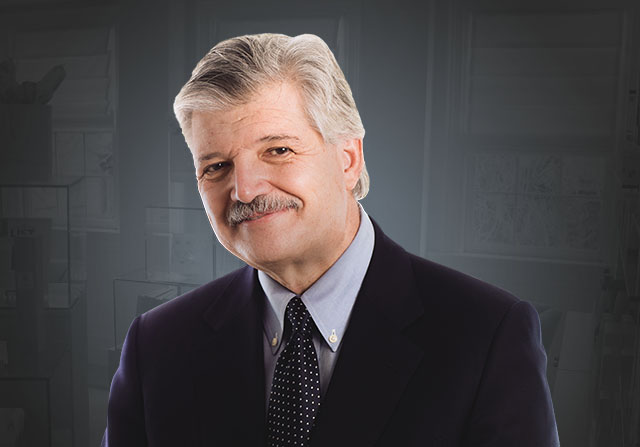 VITO C. QUATELA, M.D., FACS
WE SPECIALIZE IN EXCELLENCE
For an experience far superior to a day spa or a doctor's office, choose Q Med Spa for your nonsurgical cosmetic treatment. We offer you:
Expertise:
Our medical director and internationally recognized facial rejuvenation expert, Dr. Vito Quatela personally trains and supervises our experienced team.
---
Qualifications:
Highly trained registered nurses administer many of our offerings. All of our providers have the highest level of training and experience in the area.
---
Comfort:
Details like our beautiful decor, spa-like treatment rooms, refreshments, attention to privacy, complimentary numbing agents, and more, all contribute to a superior patient experience.
Meet Dr. Quatela
JUVÉDERM VOLUMA®
JUVÉDERM VOLUMA, the first FDA-approved filler to correct age-related volume loss in the midface, is made with a modified form of hyaluronic acid, derived from a naturally occurring complex sugar. As we age, the curves of our cheeks begin to lose volume, causing them to sag and appear sunken. VOLUMA works instantly to help restore your cheek contour with a subtle lift. With optimal treatment, natural-looking results last up to 2 years.
RADIESSE®
RADIESSE is a dermal filler used to fill moderate to severe facial wrinkles and folds, such as nasolabial folds, which are the creases that extend from the corner of your nose to the corner of your mouth, and smile lines. Made of unique calcium-based microspheres that are suspended in a natural gel, this minimally invasive procedure is safe and simple. Once injected, this FDA-approved dermal filler immediately adds fullness to your face, giving you a visible result at the first treatment. RADIESSE promotes the body's natural collagen production and can usually last up to a year.
JUVÉDERM VOLBELLA®
We provide subtle, natural-looking lip enhancement with VOLBELLA for a variety of improvements including:
Restoring lost volume to lips that have thinned over time due to aging
Adding fullness to naturally thin lips
Softening the appearance of vertical lip lines
Results last up to one year.
JUVÉDERM VOLLURE™
VOLLURE, part of the JUVÉDERM collection of fillers, is formulated to soften moderate to severe facial lines and wrinkles for a smoother, rejuvenated appearance. We use this filler to smooth parentheses lines (smile lines) and wrinkles. By adding volume, results are subtle and long-lasting for up to 18 months.
Restylane®
Restylane is a safe dermal filler used to instantly and visibly help restore volume and reduce moderate to severe facial wrinkles, often in areas such as the nasolabial folds. A clear gel formulation of hyaluronic acid, it is specifically formulated to act like your body's own naturally produced hyaluronic acid. Restylane maintains its shape using the body's own moisture for results that generally last about 6 months.
Restylane® Silk
Lip thinning, a loss in lip shape, and an increase in vertical lines above the lip occur as we age. Restylane Silk is the first FDA-approved product designed specifically for subtle lip enhancement and correcting lines around the mouth. Made of a clear gel formulation of hyaluronic acid, Silk behaves like the body's own naturally occurring hyaluronic acid. Its smaller, smoother particles make it ideal for providing natural-looking enhancement of the delicate lip area. While individual experiences vary, lip fullness and a decrease in vertical lip lines last for up to 6 months.
Restylane® Defyne
A hyaluronic acid dermal filler, Restylane Defyne helps restore a more youthful, natural-looking appearance while maintaining natural facial movement and expressions. We use this filler to smooth out:
Deep nasolabial folds, also called laugh lines or smile lines, which run from the sides of the nose to the corners of the mouth
Marionette lines, which run from the corners of the mouth toward the chin
The unique gel formulation corrects deep lines while also supporting your facial expressions for natural-looking results for up to 12 months.
Q Liquid Facelift
This exclusive treatment is a nonsurgical way to take years off your appearance by restoring facial volume, reducing wrinkles, and providing a degree of facial rejuvenation with minimal downtime. The Q Liquid Facelift involves a customized combination of injectable treatments based on the individual goals of the client. An assessment is conducted at the time of consultation to determine which injectable products will be used for a fully customizable result.
Bi-Layer Technique
The Bi-Layer Package utilizes 2 fillers (RADIESSE and JUVÉDERM ) working together to treat both deep lines and surface level wrinkles. At your first appointment, the nurse injector will inject RADIESSE, which promotes the body's natural collagen production and is ideal for the deep lines around the nose and mouth. About 7 to 10 days later, JUVÉDERM will be administered in a layer above the RADIESSE to address the more superficial expression lines. Combining these fillers can optimize the outcome as well as add to the longevity of the result.
Recovery After Filler Treatments
There is little to no downtime associated with injectable treatments.  The most commonly reported side effects are temporary redness, swelling, bruising, or tenderness at the injection site, however, this varies for each client.  These effects typically resolve in less than 7 days.
Candidates
Most clients are candidates for injectable treatments.  Each individual situation and medical history will be discussed at the personal consultation appointment with the nurse injector.
Getting Started
If you'd like to meet with one of our experienced practitioners to find the right treatments for you, request an appointment using our online form or call (585) 244-1010.
Back to Top