About Us
If you're looking for a higher level of experience, quality, and results than you can expect from a typical day spa, you'll find it at our Q the Medical Spa locations in Rochester and Victor, NY. All of our providers have completed extensive training and licensing in order to provide our clients with excellent, first-class care. Every treatment is administered under the medical supervision of world-renowned, board-certified facial plastic surgeon Dr. Vito C. Quatela.
Two Memorable Locations
Q the Medical Spa at Lindsay House, our first medspa, is located under the same roof as the Quatela Center for Plastic Surgery in Rochester, New York. While the Lindsay House has a classic Victorian exterior, it was painstakingly renovated under the direction of Dr. Quatela. Located on the third floor, this medspa provides a modern, relaxing environment for our clients to enjoy a wide range of nonsurgical treatments for the face and body. Our plastic surgery practice and outpatient surgical center are also located within the Lindsay House.
Q the Medical Spa at Victor, our newest medical spa, was custom constructed from the ground up to provide a comfortable, private, restorative setting for advanced aesthetic treatments such as EMSCULPT NEO® and time-honored favorites like BOTOX® Cosmetic. This location provides convenient access for clients from Pittsford, Canandaigua, Penfield, Fairport, Brighton, Webster, and Syracuse.
Exceptional Staff
Every treatment at Q the Medical Spa is customized to meet each client's personal needs because no two people are the same. Our licensed medical spa staff treats clients according to their skin type and individual goals, customizing treatments to ensure we achieve the results they are looking for. Passionate about taking care of our clients, our staff only uses and recommends products and services that have proven results.
Meet Dr. Vito Quatela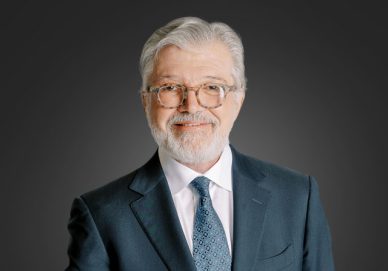 Our founder and director, Dr. Vito C. Quatela, is certified by both the American Board of Facial Plastic and Reconstructive Surgery (ABFPRS) and the American Board of Otolaryngology (ABO) – Head and Neck Surgery and remains an acknowledged leader in the area of aesthetic facial surgery. Dr. Quatela has made it his duty to enhance the lives of others by improving their self-confidence through aesthetically enhancing their appearance and features. This has prompted him to open and develop a practice that is comprehensive in its scope, extending beyond plastic surgery into areas of non-surgical treatments. This includes healthy skin care programs located at Q the Medical Spa as well as hair restoration at the Quatela Center for Hair Restoration, which is also located at Lindsay House. Dr. Quatela has more than 30 years of experience and was the former president of the American Academy of Facial Plastic and Reconstructive Surgery (AAFPRS). He also serves as a board examiner yearly for the ABFPRS examinations.
Respected Authority
Dr. Quatela has had numerous publications in medical journals and is noted as an educator with few equals, as seen by his numerous professorships and lectureships, given both nationally and internationally. Dr. Quatela is often interviewed by members of the journalistic press and has been a featured speaker in a variety of media ranging from the New York Times, W Magazine, the Wall Street Journal, Los Angeles Times, to network news such as FOX, ABC, NBC, and CBS.
Dr. Quatela is a graduate of the University of Rochester and attained his medical degree at Northwestern University. Dr. Quatela has returned to the University of Rochester's otolaryngology department, where he is presently serving as a clinical associate professor and as a preceptor for the annual AAFPRS fellowship in addition to his practice.
Philanthropist
With his creation of the HUGS (Help Us Give Smiles) Foundation, Inc., Dr. Quatela has consistently demonstrated his kindness and consideration of others, particularly children. The HUGS Foundation supports yearly medical missions to aid children in countries such as Vietnam, Guatemala, and Ecuador. It is Dr. Quatela's personal philosophy that "every human being has a fundamental right to the opportunity to grow and develop socially and intellectually without being ostracized or rejected due to a physical abnormality." It is this philosophy that has compelled him to head the team of experts comprised of individuals with different specialties to provide needed medical help to both children and young adults that were unfortunately born with defects that can be repaired with plastic surgery.