Q the Medical Spa at Lindsay House
973 East Avenue #300
Rochester, NY 14607

Phone: (585) 244-1010

Monday, Tuesday, Friday: 8:45 a.m.–5 p.m.
Wednesday, Thursday: 8:45 a.m.–7 p.m.
Saturday: 8:45 a.m.–4 p.m.

Laser Vaginal Rejuvenation
Childbirth, menopause, or simply the passage of time can pose challenges to intimacy for many women.  Women who suffer from vaginal dryness, discomfort, pain during sex, or frequent urination may be good candidates for laser vaginal rejuvenation (LVR) in Rochester, NY, at Q the Medical Spa at Lindsay House.  LVR is a non-invasive, effective way to tighten the vaginal walls, restore tone to tissue, increase blood flow, and strengthen the surrounding ligaments.
How It Works
Using a specially designed probe that is inserted into the vagina, the Phoenix 15 CO2 laser delivers energy to stimulate the production of collagen and trigger skin cell turnover.  New skin cells will be produced in the underlying layer of tissue bringing about smoother, tighter, and healthier skin.  CO2 laser treatments may also tighten and strengthen the supporting ligaments that surround the bladder and urethra.
Candidates for Laser Vaginal Rejuvenation
Women who experience vaginal dryness, discomfort, frequent urination, or pain during sex may be good candidates for LVR.  Prior to beginning a series of vaginal laser treatments, the client should have had a pelvic exam and must have office notes from a gynecologic performed exam within the past 6 months.
Because laser vaginal rejuvenation doesn't require any downtime, patients often make the most of their time with us by having another service performed while they are here. CoolSculpting® or BOTOX® Cosmetic are two popular options.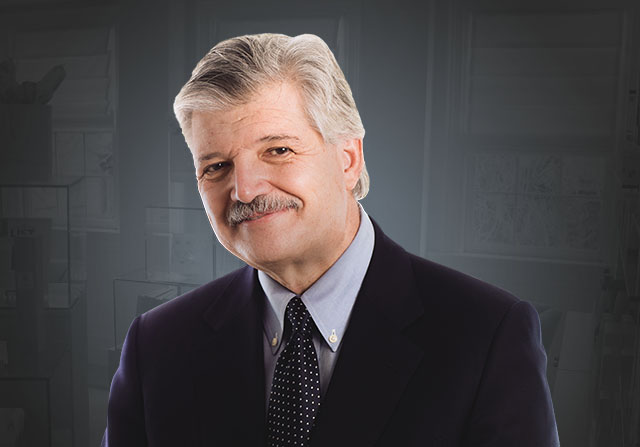 VITO C. QUATELA, M.D., FACS
WE SPECIALIZE IN EXCELLENCE
For an experience far superior to a day spa or a doctor's office, choose Q Med Spa for your nonsurgical cosmetic treatment. We offer you:
Expertise:
Our medical director and internationally recognized facial rejuvenation expert, Dr. Vito Quatela personally trains and supervises our experienced team.
---
Qualifications:
Highly trained registered nurses administer many of our offerings. All of our providers have the highest level of training and experience in the area.
---
Comfort:
Details like our beautiful decor, spa-like treatment rooms, refreshments, attention to privacy, complimentary numbing agents, and more, all contribute to a superior patient experience.
Meet Dr. Quatela
What to Expect
Clients begin with a personal consultation appointment to determine if they are a candidate for the procedure and must also present a note of health from their gynecologist.  If urinary incontinence is the main concern, we may recommend noninvasive EMSELLA® treatments. The LVR treatment itself is performed by a nurse practitioner in our private, comfortable med spa. A skinny probe is gently inserted into the vagina and laser energy delivered.  The procedure itself is quick.  Some clients report feeling a slight tingle of warmth, but the state-of-the-art laser technology is designed to be as comfortable as possible, causing little to no pain.
For optimal results, a series of 3 LVR sessions spaced 4 to 6 weeks apart is recommended to help enhance sexual pleasure and increase lubrication.  These treatments may also reduce the symptoms of stress urinary incontinence by strengthening the support ligaments surrounding the bladder and urethra.
Recovery After Laser Vaginal Rejuvenation
This vaginal laser treatment is minimally invasive. One of the main benefits of vaginal rejuvenation is there is no required downtime or recovery period after the procedure.  Clients can return to work or go about their normal daily routine immediately.  Normal exercise can be resumed within 24 hours. Vaginal rest is recommended for 7 days, during which clients should refrain from all sexual activity.
Results
Laser vaginal rejuvenation can produce outstanding tightening, improved vaginal lubrication, less discomfort or pain during sex, improved vaginal elasticity and tone, and less incontinence.  Results do vary from client to client as each body reacts differently to collagen building and tightening.
Getting Started
To learn more about laser vaginal rejuvenation treatments, request an appointment using our online form or call (585) 244-1010.
Back to Top